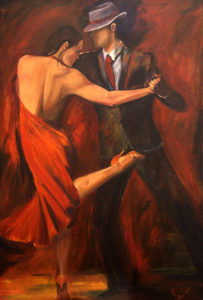 Cinders… you shall go to the ball!
Thanks to encouragement from the die-hard tango dancers in our community, Nicole and I are hosting a Milonga tonight at Pasion Por Tango, 4 Poynton Terrace, Newton, Auckland. From 8:30pm to 11:30pm, we will offer you our warm hospitality, great music and a night of lovely dancing and socialising. Come in out of the cold, and join us!
Light supper provided, BYO and a suitable glass 😉
A Pot Pourri of DJs offering favourites and perhaps some lesser known tracks to keep us inspired and dancing.
Usual Milonga price is $15 per person.
See you tonight!
Abrazos
Denise and Nicole