When:
September 12, 2019
all-day
Pacific/Auckland Timezone
2019-09-12T00:00:00+12:00
2019-09-13T00:00:00+12:00
Cost:
Full package of 5 workshops $170.00
Contact:
Cecile Bale
+64 21 482339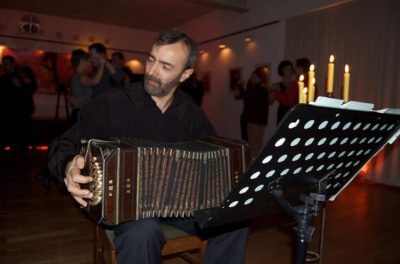 We are very excited to advise you all that Joaquin Amenabar – The Master of Musicality, Workshops for tango dancers is coming back in Auckland. This will be his 2nd time in Auckland, since we brought him over on his first visit to New Zealand back in 2005.
Check out the workshop details.
Joaquín Amenábar, is an accomplished Bandoneon player and teacher with a long experience in teaching music in  Buenos Aires Conservatory of Music and the Folk Music School. He is a professor of Bandoneon, composition and music theory, and a Director of the 'Orquesta Tipica de la Guardia Vieja'. Joaquin is well known professor in teaching amateurs & professional musicians and tango dancers worldwide. Currently, has a busy schedule on tour in Europe, USA, then New Zealand, Australia, and Asia.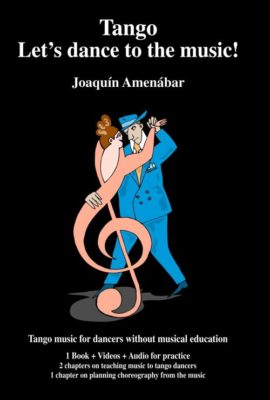 As a tango dancer and a tango teacher, Joaquin has developed a unique method of teaching tango musicality to tango dancers without using musical technical terminology. The goal of his classes is to help dancers develop a deeper connection with tango music while dancing by understanding the different rhythmical patterns and the tango form and structure (its different parts, lengths of phrases, changes of moods and orchestrations), to be able to use their body as a musical instrument to interpret tango. It is not necessary to know music or to be able to read music. All the examples used in the class are recorded or played by Joaquín on his Bandoneón so the dancers work only by hearing the examples and dancing to them. There is No Need to book in couples, since the work is for Individuals.
An E-Tango Book & DVD called 'Tango – Let's dance to the music' wrote by Joaquin Amenabar is currently available online in different languages – English, German, Dutch, Italian, Spanish, French, Chinese & Korean.