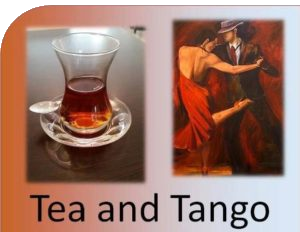 Surprise!  26 July is the FOURTH Sunday this month and that means …
TEA and TANGO!
FOURTH SUNDAY????  How can it be?  Well, it's because Hanmer Springs falls on the third Sunday this month, and we want to support Anne-Maree!
Check back closer to the time for further details.  See you there!