For the eight weeks that Carl is away there will be no classes but the milonga will start a half hour earlier than usual; i.e. at 8pm.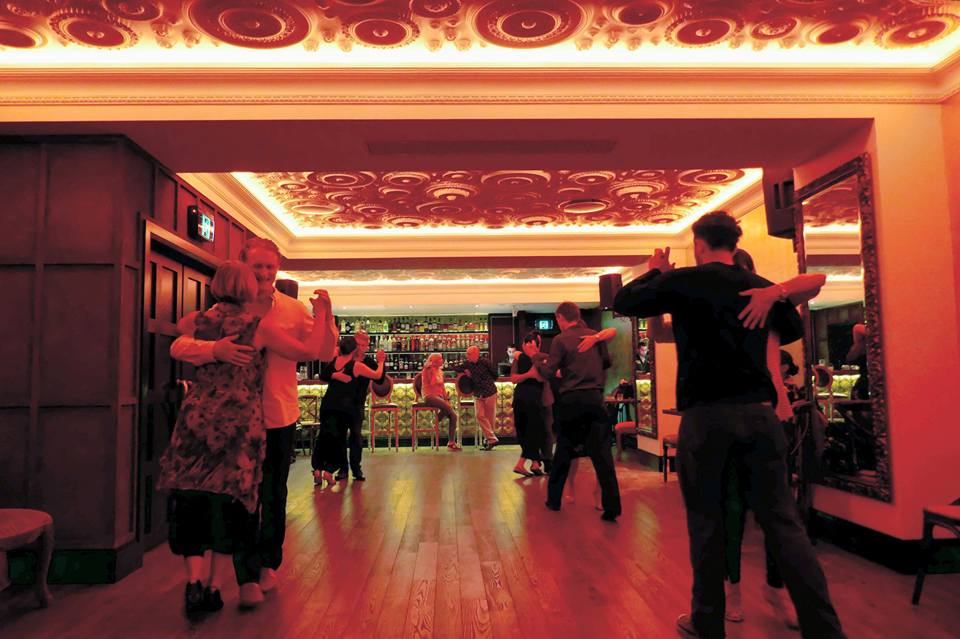 The Vodka Room in Ponsonby makes available to us their beautiful function room upstairs for a Tango milonga every Tuesday except when the room is hired.
Each Tuesday that Carl is available, there is a free lesson at 7.30pm followed at 8.30pm sharp by the milonga. The free tango classes are aimed at complete beginners to introduce Tango, and provide enough information do some simple tango moves at the Tuesday Milongas at the Vodka Room (or at the Muddy Farmer on Tuesdays when the Vodka Room isn't available).
For questions please contact Carl Robson on 021-2804464 or email Carl on carl@eltango.co.nz
Entry fee is $5.00 but please also support our tenure by spending a little on food or drinks.
Cheers Carl