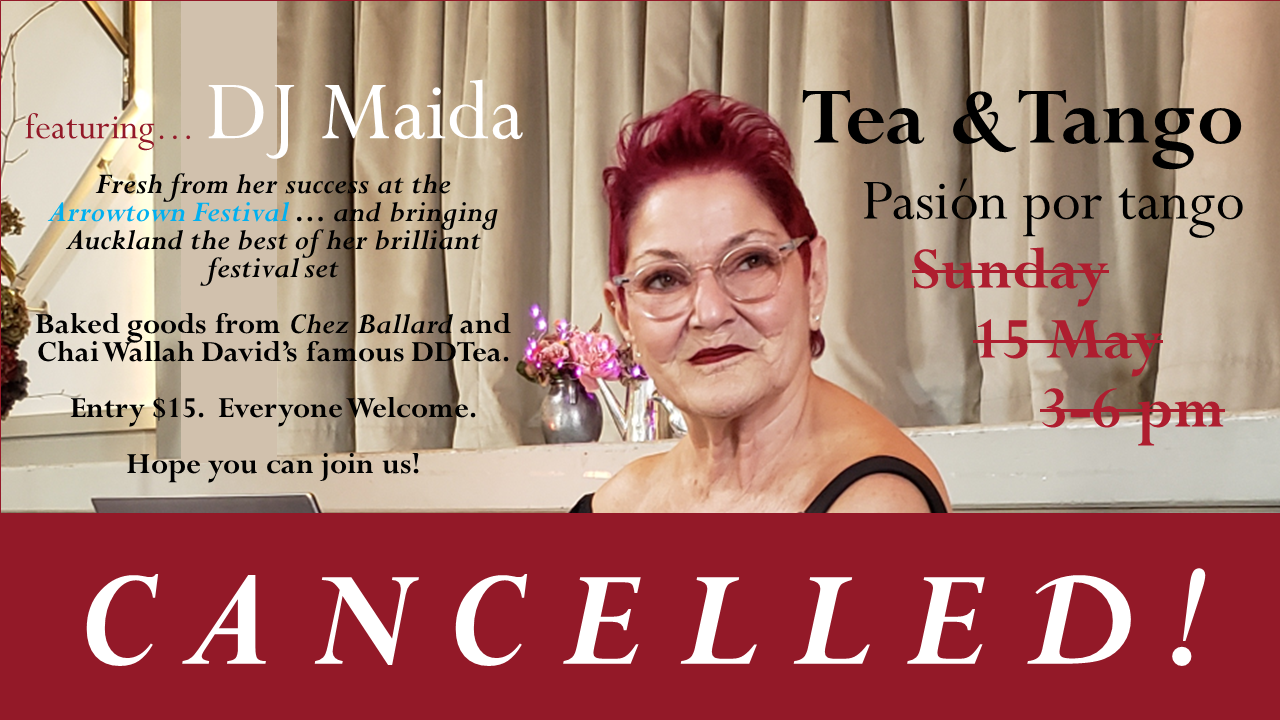 Dear Friends, we had been looking forward to the return of Tea & Tango this month.  Alas both organisers have fallen ill at the same time and we are forced to cancel.  There may be possibility to postpone until later in the month, but if not we look forward to welcoming you in June!
TEA & TANGO IS BACK!
And our special celebration this month features DJ MAIDA, fresh from her success as featured DJ at the Arrowtown Festival, and bringing the best tandas from her brilliant set!
---
Join us for baked goods from Chez Ballard and New Zealand's finest tea, with Michiko, Chai Wallah David and all the gang.
Note WINTER times: The fun starts at 3 pm at Pasión Por Tango.  Cost is $15.
Everybody is Welcome.  Hope you can come!