¡Tour Postponed to 2021!
Carlitos looks forward to meeting you all in 2021 ♥
---
For the very very first time, Carlitos & Majo will be in Auckland & Sydney only in September/October 2020 giving Workshops, Privates and Jaw-dropping Performances!! This is an amazing treat for the NZ & OZ dancers in 2020!!!
~ AUCKLAND ~
23rd September to 1st October 2020
Contact: Kelly Poon (kelly.poon@hotmail.co.uk)
~ SYDNEY ~
2nd to 6th October 2020
Contact: Tango Spirit (sydneytangofiesta@gmail.com)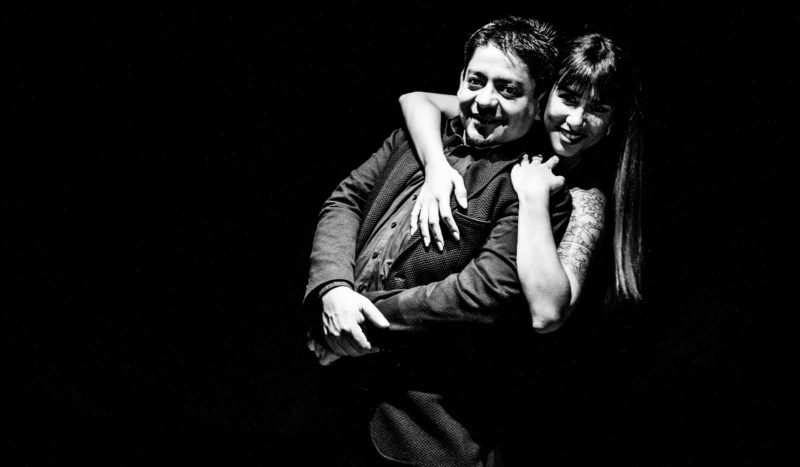 ~ Carlos Espinoza (aka Carlitos) ~

need no further introduction, he's perhaps the most influential male dancer of this generation and a most requested teacher and performer at various festivals all over the world.

A dynamic young milonguero dancer who has been dancing for the last twenty-one years in Argentina and Chile and has instructed at over 100 festivals and workshops in Europe and South America gaining a fiercely-loyal following worldwide.

One of Carlitos' first tango teacher was Carlos Malone and Sergio Natario, who taught him the importance of walking.

In 1998 Carlitos began teaching in Argentina and Chile and in 2001, in Europe. Word quickly spread and since 2004 he has instructed in Europe almost full-time. When Carlitos is not touring he resides in Santiago, Chile where he instructs group classes and gives private classes to a seemingly endless stream of advanced students who arrive daily from around the world to work with him.

As a Dancer

, Carlitos dances an authentic close-embrace milonguero style tango. His personal dance style is characterized by a rare combination of extreme dynamism, profound musicality, energy, precision, and a very grounded and elegant walk.

He is passionate about exploring the Tango, choosing his own way of defining his style. For this reason, he is a unique dancer with an outstanding style. The dynamics and the musicality, the music transmission in the movements of the body make his dance a very sensual experience.

As a Teacher, Carlitos is masterful. He works on multiple levels with students, simultaneously developing technique and mechanics while challenging the student's interior landscape, and their process of conceptualizing while they lead or follow.
~ Majo Martirena ~
María José "Majo" Martirena started dancing tango at age 16 in her native country, Uruguay. After a few years she was invited by Dana Frígoli to be part of the staff at her school, DNI Tango. She worked as a teacher and dancer of the DNI Company for 5 years and together with the many other dancers, conducted countless shows and presentations in the most recognised theatres and milongas of Argentina. She also worked and taught at La Viruta, teaching with Horacio "Pebete" Godoy. She formed a successful couple with Rodrigo Fonti and performed in many festivals around the world for 4 years. She also performed and taught with Mariano "Chicho" Frúmboli in the famous Planetango XXI Festival in Moscow, Russia.
She formed a new partnership with Carlos Espinoza in 2019, and together they have already begun to perform around the world.
---
~ Carlitos' Performances ~
~ Majo's Performances ~
~ Carlitos & Majo's Performances ~