For the first time, we have the talented musician (Stu) + the best DJ in New Zealand (Stephan), both come together to share all they know about
The pulse and phrasing of tango music with exercises to self-check accuracy of "dancing in time" | The History of Tango Orchestras and the secrets of a DJ!
+ These three workshops are all about THE Tango Music, they are not 'dance' classes but feel free to dance during the refreshment breaks and at the Mini Milonga!
---
~ THE PROGRAMME ~
Workshop Nr 1 –  History of tango orchestras: D'Arienzo – di Sarli – Pugliese
12.30pm~2.00pm (Stephan R.)
This workshop will explore the development of some of the most important Golden Age Tango orchestras. We will explore the musical background, influences, setup and idiosyncracies of each orchestra. By listening to examples of their music we will learn how their sound changes over time and how to identify them when dancing during the milonga.
~~~~~~~~ One Tanda Refreshment Break – 2.00pm~2.15pm ~~~~~~~
Workshop Nr 2 – The pulse and phrases – Foundations of tango dance musicality
2.15pm~3.15pm (Stu J.)
This workshop is about two foundations of dance musicality:
(1) The phrasing of tango music and dance, and (2) The pulse (or "compas") of tango music.
These foundations provide an ideal launchpad to share our inherent musicality and the musical ideas we may observe and learn.
Included in the workshop will be exercises that can be done individually to:
* practice dancing to the pulse within phrases, and
* self-check accuracy of "keeping in time".
~~~~~~~~~~One Tanda Refreshment Break – 3.15pm~3.30pm ~~~~~~~
Workshop Nr 3 – Tango-DJ workshop
3.30pm~4.30pm (Stephan R.)
So you thought tango DJing means just hooking up an iPhone? This workshop will give you an insight in the work of a tango DJ and will cover topics such as song selection, tagging, tanda construction tanda cycles, managing energy flow and others. The workshop will be of interest both to aspiring DJs and those who want to get a little more discerning about the music they dance to.
~~~~~~~~~~NO BREAK!! WE GO STRAIGHT INTO THE MINI MILONGA ~~~~~~~
 ¡Mini Milonga! 4.30pm – 6pm (DJ Stephan)
After the all day workshops, we can't let you all go home that easy yet! We'll take you straight into the mini Milonga with great music by DJ Stephan and the great sound system!!
---
WHEN: December 2, 2017 @ 12:30 pm – 6:00 pm
WHERE: Pasion Por Tango, The Parisian Buliding 4 Poynton Terrace, Auckland, 1010
CONTACT:  Kelly Poon  021 679 762  Email
COST:
1 Workshop – $10
2 Workshops – $15
3 Workshops – $20
Mini Milonga only – $5
---
Stephan Resch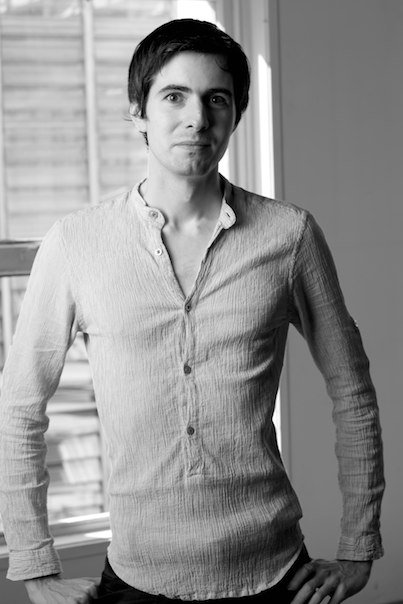 Stephan Resch is tango dancer and DJ based in Auckland. Shortly after he took the first steps in Argentine Tango in 2006, he developed an interest in tango music. His every growing collection of music centers around Golden Age Tango Music from 1935-1955 but also includes some gems from the late 20s and late 50s. Stephan is a sought after DJ has been invited to DJ at events in New Zealand (New Zealand Tango Festival, Summer Tango in Nelson), Australia (BASH, Australian Tango Festival, Port Macquaire Tango Festival) and various events in Germany and Russia. He has a passion for the history of tango music which he shares through a number of workshops created especially with tango dancers in mind.
---
Stu Johnstone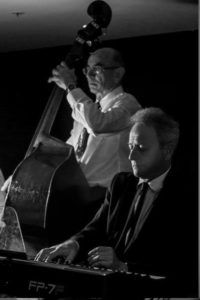 "I have been a musician for over 50 years, learning and playing classical piano as a child, playing bass guitar and keyboards in rock and jazz bands in my teenage years, then after a few decades of business, taking up double bass in 1993, since when I have been the bass player for a jazz big band and a number of other Auckland Jazz and Latin bands.
"Fifteen years ago, Lorraine and I took to dance, starting with Ceroc and progressing through short periods of Salsa, West Coast Swing and Ballroom before taking our first tentative Argentine Tango steps in 2013. Today I consider myself to be no more than a reasonably competent intermediate Tango dancer.
"

In recent years we have attended many workshops and had private tango lessons with a number of the most highly regarded international maestros, including several specialised musicality classes with – Joaquín Amenábar – Murat Erdemsel – Christian Marquez "Los Totis" & Virginia Gomez – Pancho Martinez Pey & Lorena Ermocida – Homer & Cristina Ladas. I am keen to share ideas about music, tango rhythms and how dance timing can be learnt and practiced."