STOP PRESS 30 MARCH –
The Billeting accommodation has been all-but-taken for our big weekend in Tauranga. (A couple of couches left)…..but there's more…
* One of our members owns the Kokomea Bed & Breakfast and is prepared to offer up to 50% discount for two nights for Tangueros this weekend. Please check out Julia's website:
www.kokomeabnb.co.nz. and give her a call on 021659149 to book. Quote 'Tango in Tauranga' for the discount.
Kind regards
Denise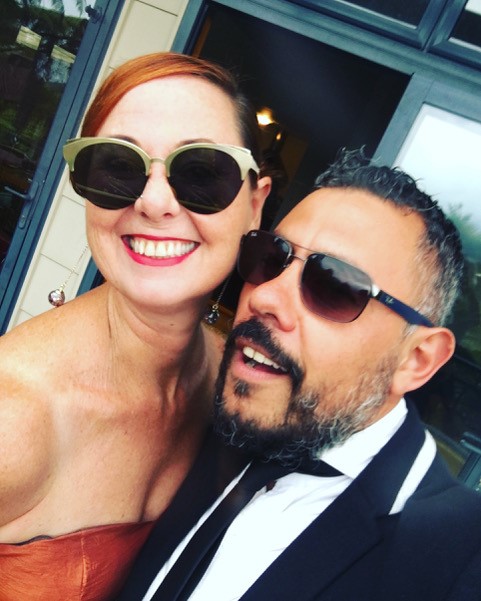 Friday April 6 to Sunday April 8 workshops and milonga at Elizabeth Street Community & Arts Centre 169 Elizabeth Street, Tauranga
Quique is a highly respected teacher and choreographer from Buenos Aires and Anne-Maree is a local teacher, festival and tour organiser from Nelson.
We are very excited to be teaching together in Tauranga for the first time with these fun and informative workshops. We have kept the price low to support the growing Tauranga community and hope many of our tanguero friends from Auckland will join us for a weekend of fun and dance.
See you there!
Fri 6 April
Workshop 1
7.30 – 9pm Technica y movimiento (Understanding where good technique and fluid movement can take us)
Sat 7 April
Workshop 2
10.30 – 12pm
Rebotes para navegacion (exciting rebound steps for navigation on the dance floor)
BRING YOUR OWN LUNCH!
Workshop 3
12.30-2pm
Bailando la musica (Playing with different orchestras with an adaptable sequence)
SENTIDO MILONGA
8-11pm, $10 includes refreshments DJ AM
Sun 8 April
TANGO ON THE STRAND @ Dance-o-Mat and Farewell Lunch and Milonga, 11.30am, Free
Please register for workshops and billeting possibilities with Denise at interpreter@orcon.net.nz
Full Workshop Package $60
Individual workshops $25
Milonga $10
pay on arrival 
Please register for workshops and billeting possibilities with Denise at interpreter@orcon.net.nz