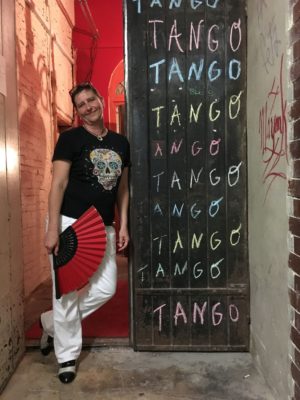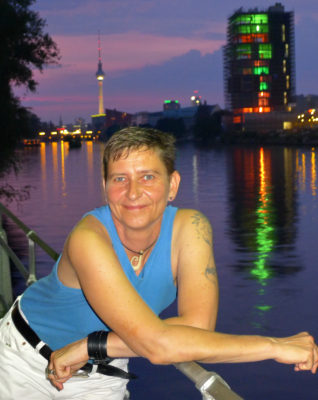 For more than 20 years Astrid has been dancing Tango Argentino and is well known and respected in the tango communities worldwide as a superb leading woman and excellent teacher. She has developed strong sensitivity in leading, great creativity in improvisation and playful musicality which stand out as key elements in her dance. But Astrid is recognized also for her skills as a follower which greatly expands her knowledge and understanding of the dance.
Since 2005 she has been teaching in Berlin and travelling as a guest teacher for many years accepting invitations to Germany, UK, Denmark, France, Italy, Russia and also abroad to Argentina, NZ and all over the US and Canada.  In 2011 she founded the Queer Tango Festival in Berlin which was a great success and earned a high international reputation and became the "Mecca" of Open Role Festivals which attracts each year more than 350 people from around the Globe.
Her teaching is based on awareness and analysis of natural movement in combination with her profound knowledge of technique, structure of the dance and connection between the couple. This creates a constant dialogue between leaders and followers who share the responsibility of listening and responding to each other, based on a strong connection to the music.
Her exploration of the many techniques of tango, from the very classical to the very experimental, leading and following and other dance forms like contact improvisation or modern dance make her believe that there is no "one" Tango. She believes in a creative, liberating variety and connection of ideas, movements and technique by respecting the roots of Argentine Tango. She promotes that fusion to reduce borders, allowing people to find their own expression in the dance.
Check out the workshops she is offering in Auckland in February in the Auckland Tango Calendar.