This week's "Tanda of the Week" plays recordings by the contemporary Buenos Aires orquesta Bohemia Quinteto Tango featuring talented young vocalist Flor (Florencia) Cozzani.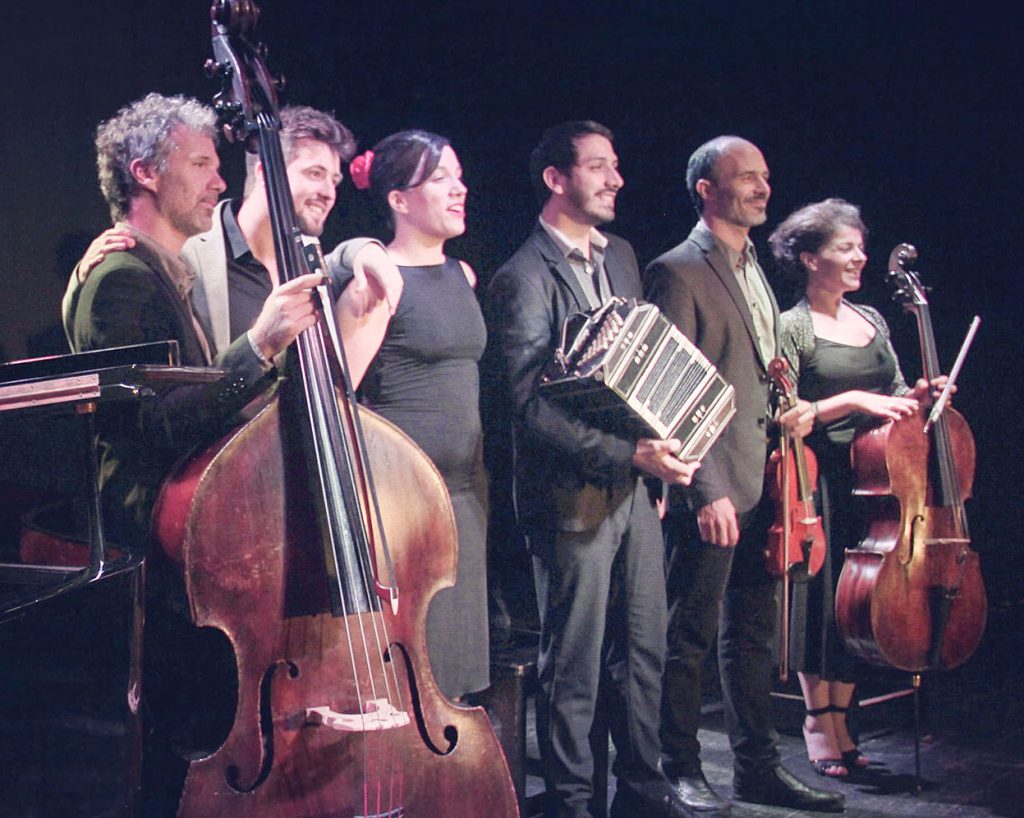 Bohemia Quinteto Tango, with a line up of bandoneon, violin, cello, piano, and double bass, was formed in 2018 by pianist Hugo Hoffmann and cellist Eugenia Turovetzky, to play traditional and contemporary tango music that would appeal to dancers. The quintet's repertoire features original and reworked arrangements of the music of Pugliese, Di Sarli, Calo, Gobbi and Domingo Federico.
Hugo and Eugenia had become established as in-demand musicians in numerous groups and for numerous recordings in a variety of music genres, and by 2018 had performed at most of the most popular Buenos Aires venues, recorded extensively and toured internationally. Hugo has been the pianist in Tango Bardo since it was formed in 2013.
Prior to the arrival of COVID-19, Flor Cozzani was already an established pianist and vocalist, who had released two solo albums and had performed frequently as Bohemia Quinteto's guest vocalist. For the group's July 2021 debut album "Entrador", Flor was invited to sing four songs, three of which make up the Tanda of the Week:
• Mariposita
• La Note Que Te Fuiste
• Al Compas del Corazón
Here are three videos of the first and third songs in the tanda, separated by a live performance in 2019 of "La Yuyú de Oliverio" by Bohemia Quinteto Tango and Flor Cozzani
"Mariposita"
"La Yuyú de Oliverio"
"Al Compas del Corazón"